I graduated from UMass Amherst with a bachelors in Computer Engineering and Applied Mathematics, where I also completed REUs in a span of fields from logic debugging and eigensolvers all the way to computer vision techniqes within the domain of hyperspectral imaging. Currently, I work as a Machine Learning Researcher at Systems and Technology Research, a medium-sized defense contractor. There I am working on projects that include vision, language processing, and reinforcement learning. I enjoy working on small side projects in my free time and so a pal recomended starting this up, so here I am.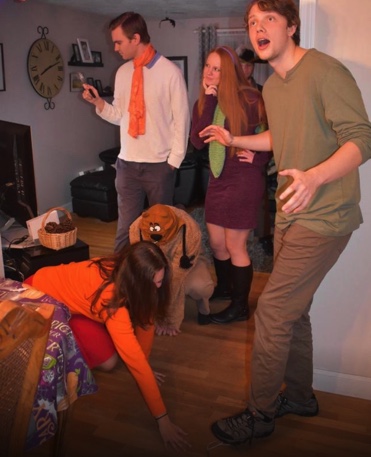 Here is an image of "shaggy" old me :)
The goal is to hopefully push a project at least once every couple of weeks, so if you see me slacking feel free to give me hell :P.
Now some other stuff about me:
Always down for a good chess game
Avid Overwatch fan (Go Boston Overwatch!)
My two favorite board games are Coup and Catan :D
DC > Marvel (inequality only holds if we aren't including the cinematic universes)
Favorite technical quote: "variational inference is what you implement while you're waiting for your MCMC to converge" - D. Blei
Favorite non-technical quote: "if I weren't crazy, id be insane" - The Joker
For Halloween in 3rd grade, I was a stoplight
High Variance Bowler
Favorite show was 'The Mentalist'
Facorite movie is 'The Dark Knight'